Check out our history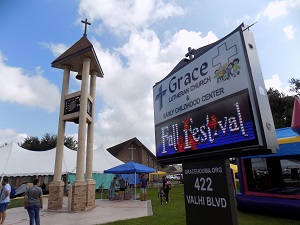 20th FallFest is held
2019
Our 20th Fall Festival was held benefiting local charities. Throughout the festival's history over a quarter million dollars has been given to charities.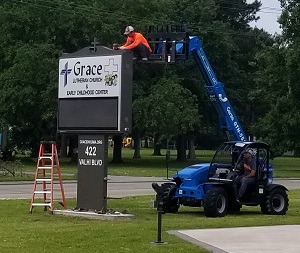 New sign installed
2019
A new double sided location sign was installed near the road. The large LED displays provide full color messages, video and photos.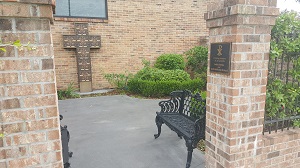 Columbarium installed in prayer garden
2018
A cross shaped columbarium took the place of the fountain in the prayer garden. The fountain was relocated to the front church garden.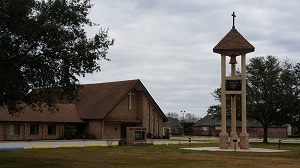 Bell tower installed
2014
A bell tower with electronic carillon system was installed in front of the buildings. The old sign was removed and a walkway to the tower was installed.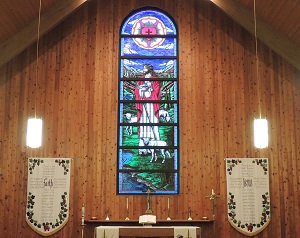 Good Shepherd window replaced
2011
After a 2008 hurricane destroyed the upper 7 panels of the window a replacement was installed .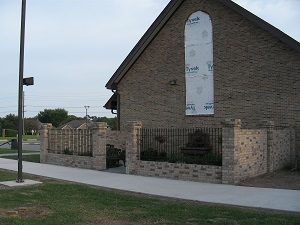 New Prayer Garden constructed
2009
A new prayer garden was constructed on the north side of the Sanctuary. The installed fountain was relocated in 2018 to the front garden to allow for the columbarium installation.

Load More